Kingdom 90 Day(K90)  Planning & Prayer Day (followed by 90 Days of daily intercession for your life and business) 
What is Kingdom 90?
Kingdom 90 is a group planning and prayer day, hosted by award-winning business coach, Andrew Cussons, where you will spend a day putting together a God inspired 90-day business action plan.
We are combining proven practical business growth strategies with Kingdom principles, equipping the Saints in Business with knowledge, tools, templates, and ideas.
We also bring people together in communities to reconnect people by bringing them into a warm, safe, friendly and trusting environment thus addressing issues of loneliness and isolation and building Community.
We are transforming the Christian Business Community.
You are also invited to join a K90 Whats App Group as a free resource so you can work in community and not be alone
You will experience  a peace in the knowledge that all you goals for your life and business are being prayed over daily by our team of Intercessors fro the full 90 days
We are building  K90 community one person at  a time and  you are very welcome
There are no  £ barriers to attending as investment can be paid over 2/3  months and in some cases we have Sponsors who will bless you with  you a ticket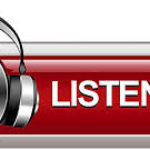 Premier Radio Interview with Andrew
INTRODUCTORY OFFER: £100 + VAT
New delegates can join our next Kingdom 90 Day Planning and Prayer Day for £100 + VAT* and get a FREE 121 Coaching Session with Andrew, personalised DISC profile and debrief worth over £600!
*First event only
7 Benefits For You,your life and your business 
 A 90-day Step by Step Business  plan for your business
Learn new, practical strategies to grow
More inspiration,revelation ,understanding.
Support from other Christians
Daily prayer cover,by 2 Intercessors
    A structured, safe place to reflect, learn, gain insights, understanding and wisdom
  Ongoing support via Whats App Group and daily intercession
Recent Events 
Webinar : Covid 19 Survive to Thrive
Webinar : How to Grow Your Business in 2021
Webinar : How To Build Business Resilience
Webinar : Leadership with Remote  Teams
Webinar : Changing Behaviours using DISC
Webinar : Marketing for Growth  in 2021
Webinar : Sales for Growth in 2021
26/03/21   Kingdom 90  Day , ZOOM  BOOK HERE 
02/07/21 Kingdom 90 Day  ZOOM   TBA
More coming soon….
Typical agenda (9.30 – 3.30)
Session1 :  Welcome: Worship,Prayer +Introductions
 Session2: Kingdom Business : God's Promises,share Spiritual MOT . A biblical model for businesss
Break
 Session 3 Guest Speaker  Learn from a Christian in business.Hear their story so far + faith education  review,reflections and sharing ideas
Lunch
Session 4  World Business Principles +  Share Last Quarter : Life story. insights,lessons and questions
Break :
Session 5:  Online Spreadsheet  Step By Step Goal Setting &  Discussion

Why you should come to Kingdom 90 Day Planning & Prayer Days
Almost everyone makes plans. If you have a diary or make lists, you are a planner. We make plans about how to spend our evenings, our weekends or our holidays. Some people plan how many children they are going to have; they make plans for their education. We need to plan our finances and our giving. Individuals have plans. Businesses have plans. Churches should have plans. I love these pages in my Bible in One Year. In 1992, alongside the verse 'Commit to the Lord whatever you do, and your plans will succeed' (Proverbs 16:3), I wrote the plans for '92/'93. God blessed these plans more than we could ever have asked or even imagined. Every year thereafter I have written down the plans for the year ahead. There is virtually no space on this page any longer. Every margin has been taken up. I find it so encouraging and faith building to look back at how much the Lord has done for us over the years. It is so easy to forget his"kindness and faithfulness.

ANDREW CUSSONS, FOUNDER KINGDOM 90
Previous events and testimonials
Where is Kingdom 90 held?
+
The event is held at St. Marks Church Leeds Road, Harrogate, HG2 8AY. If you would like me to host an event near you, please let me know.
How many people are in the group?
+
The group is usually between 10-20 maximum. This ensures each delegate gets the focus they need during the day.
We also have an online ''WhatsApp'' community for ongoing discsussions and sharing.
What time does it start and finish?
+
Kingdom 90 registration from 9:00 am, starts 9.30 am and usually finishes around 3:30 pm, with networking afterwards.
Do I have to be a dedicated Christian and do we pray ?
+
I think it is safe to assume that all Christians would fall short of this. All we ask is that you come with an open heart and love for God.
Prayer is a big part of the session and Andrew will include your business goals in his own personal prayer practice. However, if your preference for prayer is more intimate and private, we will respect that and you do not have to participate.
Who is Andrew Cussons ? What qualifies him to deliver this uniquely powerful experience ?
+
Some key points:
1.As a qualified accountant and pioneering entrepreneur Andrew has a lot of '' hands-on experience'' in businesses in Uk and more recently has supported businesses for 16 years as a Business and Executive Coach.
2. Active member of LIfe Destiny Church, Starbeck, Harrogate
3. Born on Ilkey Moor and has 3 children : Charlie, Ben & Sophie. Former County hockey player, understands team.
4. Born again in 2008 , Vision from God in 2010 and ''called'' in October 2017
5. Works with proven business growth system from ActionCOACH , the worlds leading business growth system. Vision of ''World abundance through business re-education'' closely aligned with Kingdom principles.
6. Have had ups and down in life and through my life experience I am well suited to guide you through the dangers of a Spirit of Poverty and Spirit Of Mammon.
7. Called to equip the Saints in business , so , seeing the sustainable growth in delegates businesses,secular business contacts will be attracted to K90 and we can signpost them via Alpha etc to local Churches
Will I be working on my business or Gods kingdom?
+
The answer is, uniquely , BOTH
Typically we will support you to shift from : ''Asking God to bless my plans I thought up'' to : ''Prayerfully asking God to establish HIS plan through me and my business''.
Pr 16:3 ''Commit to the LORD whatever you do and HE will establish your plans.''
Pr 19:21 ''Many are the plans in a person's heart,but it is the LORD's purpose that prevails
Pr 15:22 ''Plans fail for lack of counsel ,but with many advisors they succeed''
Do I need to bring anything?
+
Yes there is some preparation . Upon registering with payment you will be sent , for your private and confidential use only:
1. Spiritual MOT - reflection
2. Suggested Prayers
3. Business and Personal Goals reflection of past 90 days
We just ask that you come with an open mind, plenty of energy and an eagerness to learn.
What makes this event unique?
+
- Based on Christian values
- Includes a personal Spiritual MOT with reflection and action points for you to take forwards
- Sharing with other business owners your hope, fears, challenges and wins in a SAFE and SUPPORTIVE environment
- Your goals will be prayed over across the following 90 days by our Intercessors
- You will have a written plan to put you way ahead of your competitors with focus, clarity and determination to succeed
What will I get from attending?
+
- Build your 90-day plan for your business success
- Learn to execute practical strategies to achieve your goals
- Get energy, focus and vision for your business
- Create a practical framework for achieving results in your business over the next 90 days